08 juillet 2020 News
PRESS REVIEW - PRO INSTALACIONES presents the new branch RHOSS IBERICA CLIMATIZATION.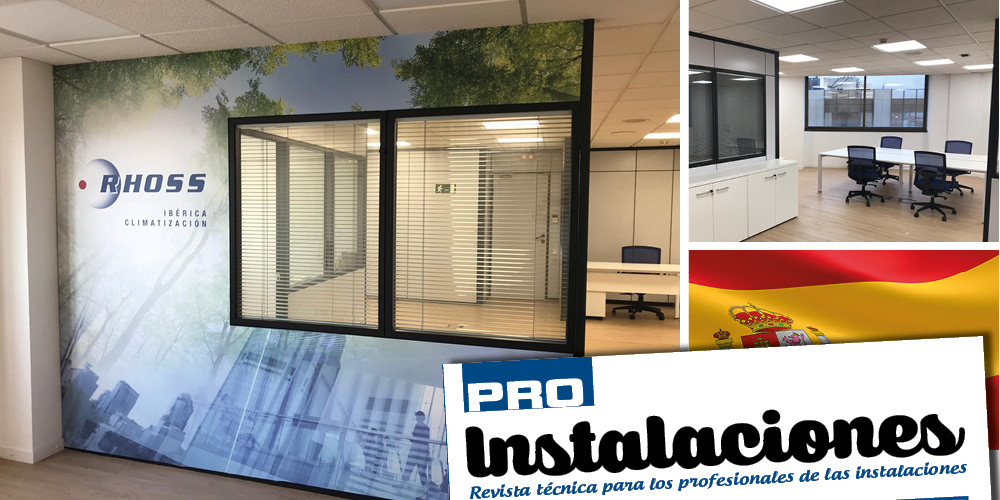 The Spanish technical magazine PRO INSTALACIONES dedicates a space to the recent opening of the RHOSS branch.
Rhoss Ibérica Climatization is 100% operational. It offers technical and commercial support in the Iberian Peninsula (including the Balearic and Canary Islands), offering customers all Rhoss products best suited to their needs.
Thanks to their great experience and professional skills, they are the ideal Partners to support business and growth development in Spain and Portugal, says Marchesini Maurizio Managing Director of Rhoss.