02 octobre 2020 News
EASYPACK ECO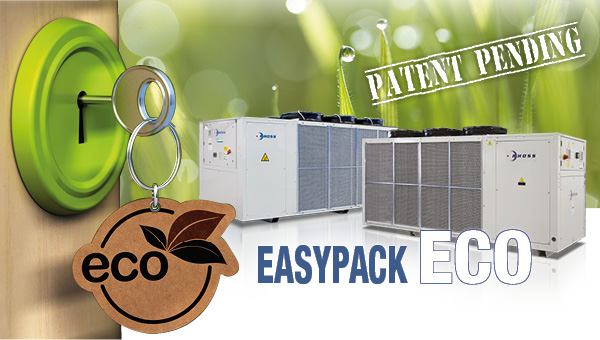 The latest addition to the Rhoss range is EasyPACK ECO: Water chillers and packaged reversible air-cooled heat pumps from 70 to 150 kW with the latest generation hermetic scroll compressors, and axial fans.
EasyPACK ECO is the ecological solution by Rhoss, able to combine silent operation and maximum energy efficiency with the low GWP refrigerant R32 and New logics that, through predictive algorithms, optimize the functioning of the units, improving their efficiency throughout the year (patent pending).
The range is available in 7 sizes and 2 versions: T (high efficiency) and Q (Super-silenced high efficiency).
EasyPACK has been designed to meet the customer's most demanding requirements and to be at the forefront with partial load efficiency indexes beyond the limit set by the regulations (SEER up to 4.63 and SCOP up to 4.19), extended operating limits with hot water production up to 60°C and installation flexibility thanks to the multitude of accessories and options.
To learn more about this new eco-sustainable range click here.