10 juillet 2020 Events
OBJECTIVE 2030: ENERGY SUSTAINABILITY IN AIR CONDITIONING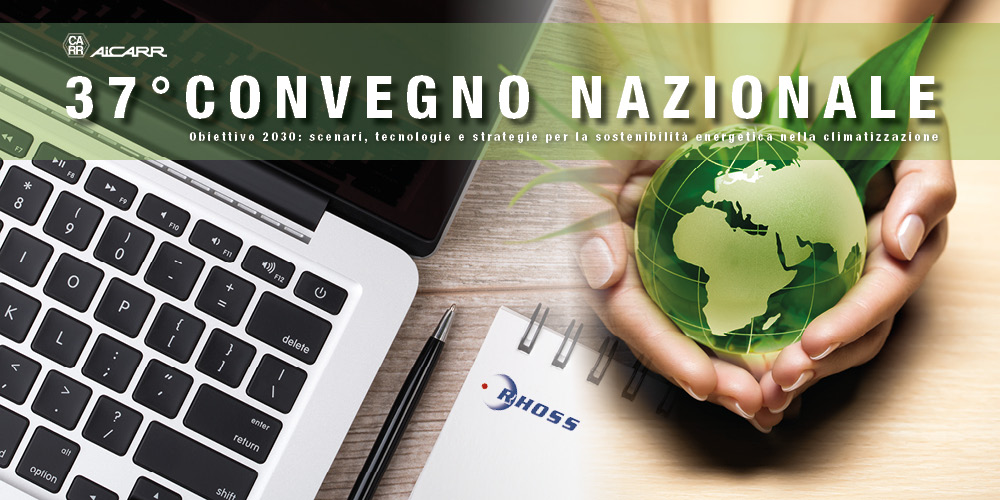 On 9 and 10 July the 37th AICARR National Conference "Objective 2030: scenarios, technologies and strategies for energy sustainability in air conditioning" was held in webinar.
Sustainable energy, sustainable cities and communities, fight against climate change, these are the topics for which AiCARR has proposed a scenario until 2050.
The event, which was a great success among the participants, also saw the participation of Rhoss in collaboration with the Department of Energy of the Politecnico di Torino with a presentation entitled "Numerical Experimentation of the Functioning Dynamics of Polyvalent Systems".
To counteract the consequences of climate change, an energy transition (decarbonisation) towards a low-carbon society, involving all economic sectors, is currently underway.
By focusing on the building sector, which is certainly among the most energy-intensive, HVAC systems will therefore play an increasingly key role in reducing the impacts of buildings.
In this context, Polyvalent systems can be considered among the most promising and interesting technologies and this is why we have tried, through a research work characterized by a simplified numerical approach aimed at modelling the operating dynamics, to highlight the peculiarities of these units.